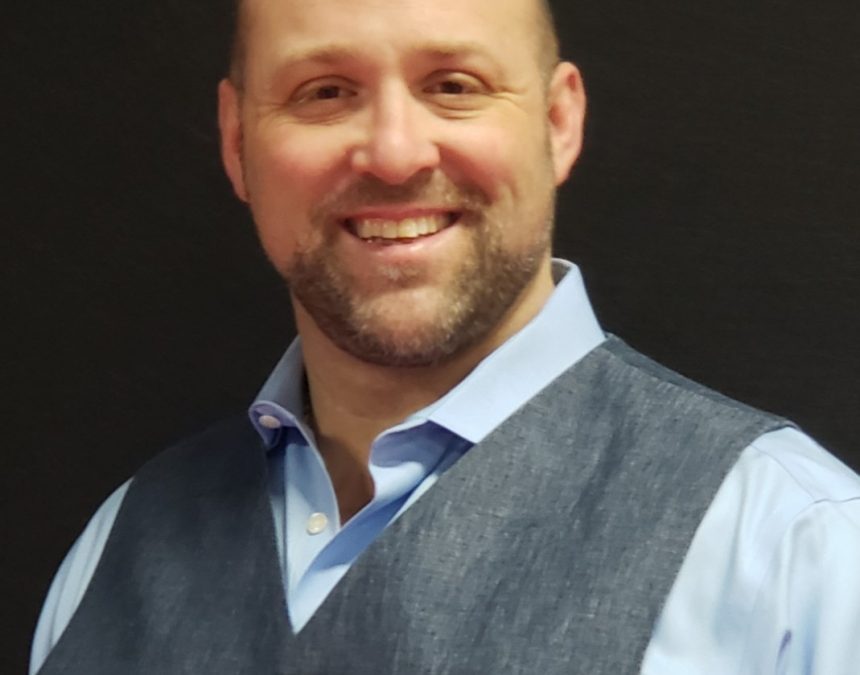 67th Mentor of the Year – Donnie Ellixson
The Boyertown Area Citizen of the Year Committee is pleased to announce the 67th Mentor of the Year, Master Donnie Ellixson, Jr.!
Master Donnie Ellixson, Jr. has been in martial arts training since 1981 and has been teaching martial arts for 33 years. However, there is much more to Donnie than just a 5th degree black belt and local martial arts instructor.
Ellixson opened his martial arts studio, Ellixson's Tae Kwon Do Academy in Boyertown in 1994, at just 19 years of age. As a champion of the martial arts, he finds pride in educating youth and adult community members on fitness, personal defense and giving them tools to be the best they can be at life. He became involved in The Project Action Foundation (1995-2001), which provided scholarships to "at risk" youth in the community. He also founded and executed Ellixson's Team Elite Golf Outing (1999-2017), as well as chaired many other fundraisers with the proceeds enabling his students to compete nationally and regionally. For the past 25 years, Ellixson has spoken to local youth about goals, bullying, and having a positive growth mindset. Coming from a rough upbringing allows Ellixson to not just talk about what he read in a book, but to share with the youth his own life experiences and how he overcame adversity. As a motivational speaker, Ellixson shares with the youth that a positive, focused, drug-free mind can accomplish anything. Ellixson notes that nothing great in life can be achieved without hard work and believing in yourself, and a 40 hour week doesn't exist if you want to get ahead.
As part of Ellixson's students' requirements to achieve Black Belt, they must participate in 25 hours of community service and 20 random acts of kindness. This is part of Ellixson's Pay It Forward Project. Each year the Pay it Forward Project is responsible for over 250 hours of community service and over 400 random acts of kindness in and around the Boyertown Community. With some grant assistance from 'Building a Better Boyertown' and volunteers from Ellixson's Pay it Forward Project, Ellixson organized and executed, the installation of the 150th Boyertown Gardens in 2016 and received 'The Safe Clean & Green Award' as part of Pennsylvania's Downtown Center's Anniversary Gala in Harrisburg.
As a service to the community, he volunteers his time mentoring small business owners on the benefits of systems, consistent marketing, and staff training. Ellixson has run Personal Safety Courses for Women donating all proceeds to Safe Berks. One of his favorite requests is being asked as a Guest Reader at Elementary classrooms in the Boyertown area. Donnie volunteers his time life-coaching to those that have fallen on hard times or have succumbed to substance abuse. He also donates his time with youth groups, boy & girl scout troops, day care centers, and various churches to teach martial arts for free.
Beyond Boyertown, Ellixson is a world-renowned martial arts expert who has won many awards and competitions. Most notably, he was inducted into the Amerikick International Hall of Fame (2012), the Pennsylvania Karate Hall of Fame (2019), and Who's Who in the Martial Arts Hall of Honors Chuck Norris Edition (2020). Ellixson promoted and executed the 'Victory at Valley Forge National Martial Arts Championships' 2000-2003. Ellixson also traveled the country heavily during the years 1996-2003 working for N.A.S.K.A (North American Sport Karate Association) as a judge, center judge, event coordinator, promoter, arbitrator and commentator. Ellixson's Instructor's Instructor and Martial Arts Legend, Grandmaster Jhoon Rhee, passed in 2018. Ellixson had the honor of working security at funerals for celebrities such as Linda Lee, the wife of Bruce Lee and ex-wife of Chuck Norris. Fun fact: Ellixson was a stunt fighter in M. Night Shyamalan's movie The Last Airbender.
While Donnie has accomplished many achievements over the decades, he is most proud of staying true to himself, his instructor, his students, and his art. He has taught and made a difference in over 4,000 students' lives in the Boyertown area since 1994, having numerous students asking him to write recommendation letters for them. He loves seeing his students move on to excel outside of martials arts in school, college, family, career, or starting their own business and takes pride in them coming back to tell him about it years later. Ellixson doesn't take himself too seriously, but he loves to work with, inspire, and light the spark for the next generation of martial arts. He is proud to be working in an industry filled with individuals who are passionately devoted to bettering themselves and the people around them. He loves living martial arts with his beautiful wife, Jana and his children, Tristan, Charlie, and Piper.